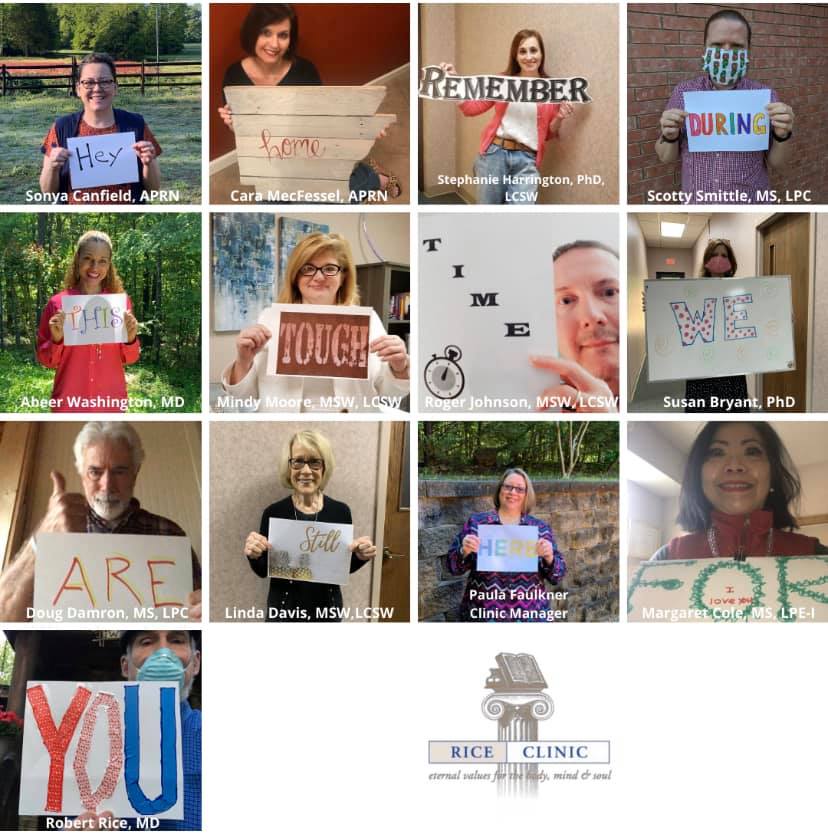 We are now offering in person visits in addition to telehealth visits. Please see the following COVID-19 policy changes:
*All patients will be required to have their temperature taken at the check in desk where they will also answer a few questions. If the patient has a temperature of 100.4 F (38 C) or higher or if they answer yes to any of the questions, they will be asked to exit the clinic immediately and given the option to do telehealth from their car or home.
*All patients and staff are required to wear a mask. If patients do not have a mask one will be provided.
*We are only allowing patients to enter the clinic. No other guests at this time, please.
*We are asking that children be kept out of the clinic unless they are being seen by one of our providers. Please make arrangements prior to your appointment.
*The waiting area and providers offices will be sanitized regularly throughout the day.
Thank you all for being patient with us during this transition, as we continue to take these safety measures to protect the health of all of our patients, providers and staff.
Please call us at 501-225-0576 if you have any questions about your upcoming appointment.
For God hath not given us the spirit of fear; but of power, and of love, and of a sound mind.